Monday, September 27th, 2010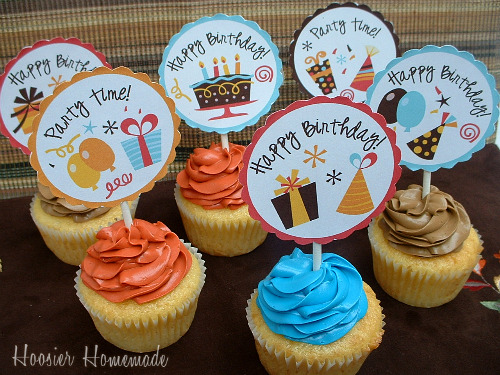 In case you aren't a subscriber over on Hoosier Homemade, I wanted to tell you about the Cupcake Topper Free Printables!
Brianna from Mad Hatter Design & Media, designed them for me awhile back.  I've offered them to my Hoosier Homemade readers, and of course…being the party girl that I am, I wanted to be sure to offer them to you too!
Don't you just love the colors? These are super easy as cupcake toppers, but I think they would make a really cute garland too. Just save and print as many as you like!
A HUGE Thank you to all my subscribers! I will be sending these printables to you this week. AND, if you aren't a subscriber…please sign up, and you will receive the FREE Printables directly in your inbox, sometime this week.
I also have a Cupcake Newsletter coming out! If you would like to receive it, pop on over to Hoosier Homemade and sign up! Already a subscriber over there? You will automatically receive it!
So, what exactly will be in the Newsletter? A very special, exclusive cupcake, some how-to's, fun printables and more!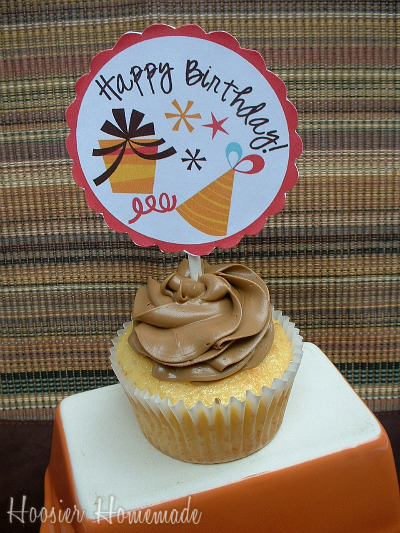 So…are you ready for some FUN? Sign up now, to receive via email!!