The popularity of the Turkish masterpiece drama "Dirilis Ertugrul" can be gauged from the fact that Season 5 was initially viewed in 85 countries.
However, according to the report a few days ago, the number of countries has been increased to 125 and the people of those countries are learning many good-life lessons from Dirilis Ertugrul.

Later is seen in all the developed countries all over Europe, the UK, the 50 states of the United States, the Gulf countries, including Israel.
This drama kept one world in its heyday. This drama left its influence everywhere, including Turkey, and became the new milestone in the history of Turkish dramas. It changed the tradition of Turkish dramas.
They tried to increase the worth of religion and negate the concept of vulgarity.

They changed the notion that the screen can play out only with pornographic content and indecency, whether it is a movie, a drama, or a real-life character. Also, the upcoming spinoff series "Kurulus Usman" would be great as well, as told by Ertgrul (Engine Altan) and author Mehmet Bozdagh.
The premise of this play was about some specific lessons, let's try to make it come into our lives as the protagonists of the play.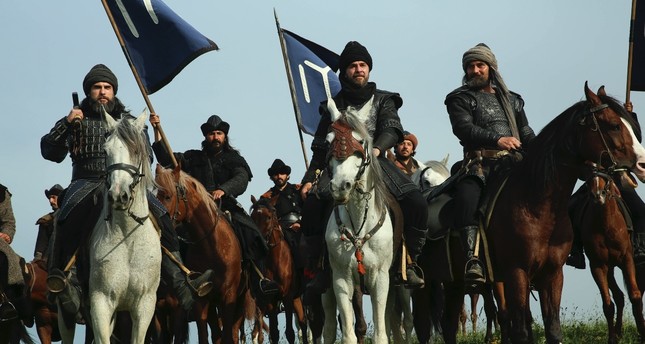 Here are 21 lessons from Dirilis Ertugrul:
1 – Believing in Allah.
2 – The ways of the Prophet
3 – patience, sincerity, brotherhood, goodness
4 – To abstain from Islamic rulings, complete obedience to Allah's commandments
5 – Try to avoid things like interest, fraud, betrayal, jealousy, anger
6 – Respect of the elders, the compassion of the little ones, the love of each other.
7 – Every effort of the Supreme Word of Allah.
8 – The ever-vigorous preparation of jihad
9 – Do everything possible to stop the tyranny of the oppressor
10 – In any case help the oppressed, try to be hopeful.
11 – Strive to fulfill the responsibility
12 – The footsteps of the intellectuals are never vain/little/small.
13 – To sit in peace with pure souls, to pray, to consult before each task, to take full guidance.
14 – The upbringing of their coming generation to be the mujahid, the scholar, the claimant and the leader of the religion.
15 – Righteous character.
16 – Always speak the truth, support the truth, even if it is a personal matter.
17 -Obedience to the elder.
18 – Above all, a purposeful life
19 – Keeping the names of your children on the names of your ancestors, so that the attributes of the elderly among the children are transferred.
20 – Dealing with justice to the Muslims and non-Muslims equally, but should not be involved in non-Muslim feasting, worship, etc.
21- To do everything according to the Sunnah of the Prophet.
There are numerous lessons you can learn from it, and you should do, Its a violence upon yourself if you did not learn anything from what you give yourself two and a half hours each week.
(Originally written in Urdu by: Abdul Basit Choudary)