Many of us still remember the short story from our intermediate English book, A Mild Attack of Locust, where an army of locusts invades a village obliterating all the crops and leaving the fields to ruin. Well, the people from the Karchiite tribe had to see the very real depiction of the story. Not that they are an alarming threat to the crops (yet), but no one will be a fan of Locust swarming their hometown like Vikings.

It was witnessed that Karachi city and the suburbs were swarmed by locusts also known locally as Tiddi Dal in the morning this Monday. Reportedly these are desert locusts who are apparently migrating from Balochistan's coastal areas. According to the locals, the insects just started falling from the sky and the atmosphere was filled by them with no vacant space. Last time something severe like this happened was a similar attack in 1961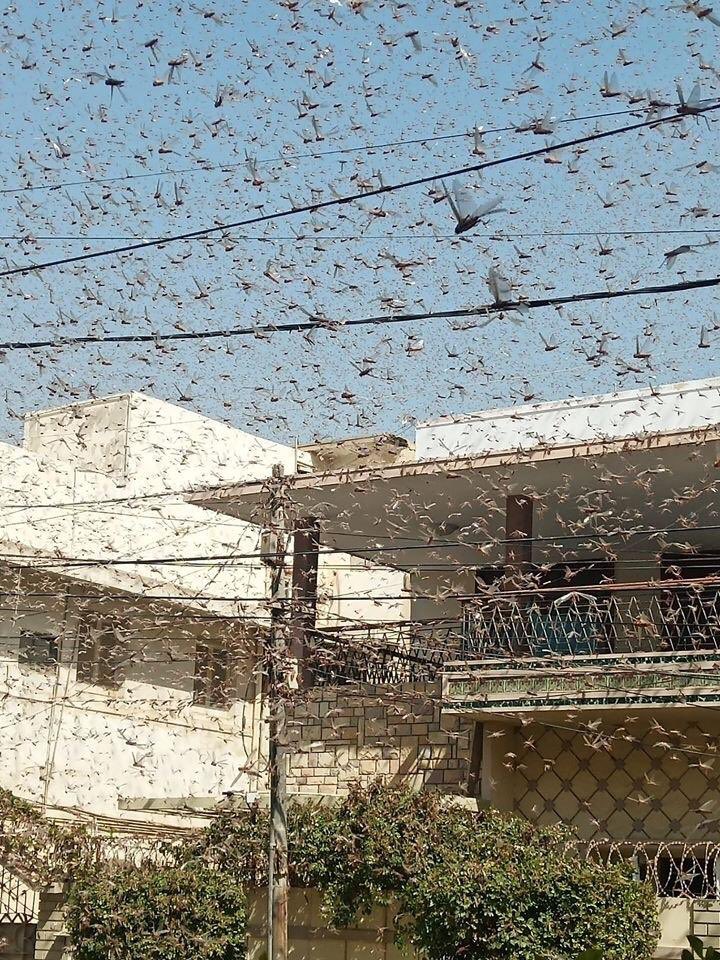 The Quid-E-Azam trophy cricket match between Sindh and Northern teams had to stop for a short while as well as the players were unable to continue, protecting their eyes and ears.

The social media was stormed with the videos and photos of the phenomena as well.

According to the officials at Plant Protection Department, these desert insects are not harmful and there was nothing to be worried about. Sindh government also issued instructions about preventing and dealing with such attacks and avoiding them in the future.