There is an old myth that once a vampire bites and sucks your blood, the prey will be addicted to it and want it to happen again. The same is the case for TVD universe fans. As last season 8 of the show aired four years ago, there are at least 30 thousand monthly searches on Google wanting to know if The Vampire Diaries is ever returning for season 9.
What is (was) The Vampire Diaries
The Vampire Diaries was one of the most favorite series for Gen-Z that aired from 2009-2017 for eight blockbuster seasons. The juicy chronicles start with a century and a half years old vampire arriving in town, falling for the intriguing girl next door. The girl, Elena Gilbert also had a witch friend, Bonnie Bennet, as the vampire hero, Stefan Salvatore was followed by his villainous, vengeful brother Damon Salvatore. In the later seasons, the series also introduced many beguiling supernatural creatures such as werewolves, the original vampires, hybrids, and more for eight fulfilling seasons. 
It was such a great hit that the show gave birth to two spinoffs, and the legacy of the show, or Legacies, still goes on.
Will there be a 9th season for Vampire Diaries Saga?
Sadly, no matter how badly we wish for another season of our favorite show, the show was canceled with the eighth season and there have been no updates regarding any revival of the show. We suggest not to hold your breaths. However, considering that spinoff shows have been successful and more people are getting on into TVDUniverse, there might be a chance for a reboot. However, a revival doesn't seem to be a possibility at this point. Multiple actors including the lead stars Paul Wesley (played Stefan Salvatore), Ian Somerhalder (played Damon Salvatore), and Kat Graham (played Bonnie Bannet) have vowed never to return as their characters.
Still, want TVD vibes? All "Hope" is not lost.
Even though the show ended, and we might probably never watch Vampire Diaries again, we can still enjoy those same old vibes, and some of the old characters, including the offspring of original characters in the following, shows The Originals (2013-2018), and Legacies.
The Originals
The series focuses on the life of Niklaus "Klaus" Mikaelson, an egocentric vampire who, given the circumstances in which he has been raised, believes that he has the right to dominate the world accompanied by his brothers Rebekah and Elijah.
Legacies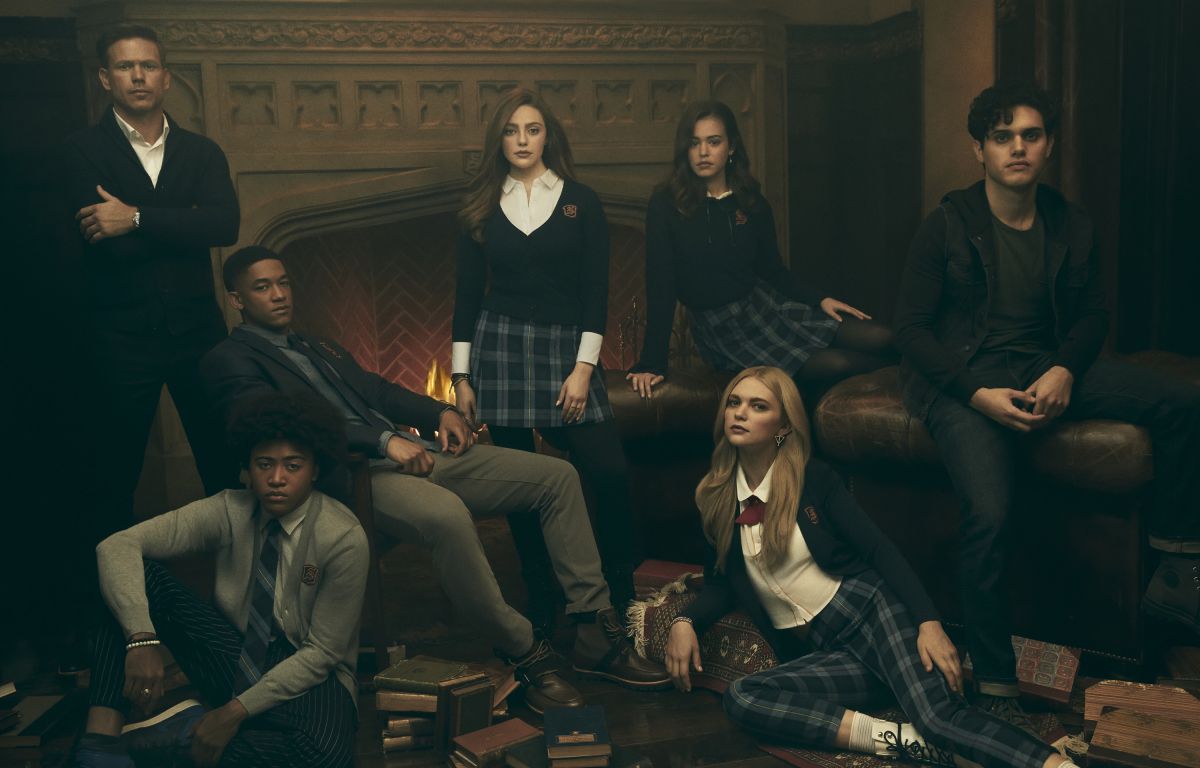 Legacies follow Hope Mikaelson (Danielle Rose Russell), daughter of Klaus Mikaelson and Hayley Marshall, who is descended from some of the most powerful bloodlines of vampires, werewolves, and witches. Tribrid in nature, she is forced to grow and mature in the most unconventional way possible, while studying at the Salvatore School for the Young and Gifted, living with a whole new generation of supernatural beings. The show also features multiple characters from the Vampire Diaries namely, Alaric Saltzman, his and Caroline's daughters Josie and Lizzie Saltzman, and multiple other characters from both of the previous shows. Legacies finished its run after four seasons in 2022.
Future
Julie Plec teased there were more stories to tell which indicates that there might be more shows in development.